Join us for the inaugural gathering TOGETHER. We're excited to welcome an all star line up of thought leaders to help guide us to making big changes. We're making it invite only and limited to 100 to ensure we have high quality conversation and impact players involved.
September 20, 2018
DISCUSSION SCHEDULE:
8:00 - 9:00 AM - COFFEE & CHATTING - Meet some folks, get some breakfast treats and coffee and get ready!

9:00 - 9:20 - Welcome!

9:20 - 10:30 - THE WORLD CHANGED, IS CHANGING- David Staley, Ohio State

What has changed around us, what is going to change.  The futurist perspective to set the stage of the overwhelming and rapid change on all parts of our lives.

10:40 - 11:45 - WHO ARE ALL THESE PEOPLE:  Marcie Merriman, E&Y

Will the open workplace engage the millennials?  Marcie looks at culture and how different generations have experienced different events in their life and its impact on workplace culture.

11:45 - 12:00 - LUNCH & AUDIENCE PARTICIPATION:  What are your fears and hopes for our work future?

12:05 - 1:10 - IT'S NOT YOUR FATHER'S CAREER PATH - HIRING, RETAINING, ENGAGING EMPLOYEES  - Dilara Casey, Jeff Lyttle, Chase McCants

Discuss the challenges facing employers and employees as they navigate bringing on new employees, designing a workplace and how to think about short and long-term employment.

1:15 - 2:15 - DESIGNING ENVIRONMENT FOR A NEW WORKFORCE - Tim Straker, Herman Miller

Will the open workplace engage the millenials?  Tim will share what trends are evolving in design that can shape an efficient and effective workplace.  

2:30 - 3:30 - MOBILITY AND WORK - Ryan McManus

How are changes in tech and mobility affecting who and what is being worked on.  

3:30 - 4:00 - TAKE ACTION NOT REACTION - Chris Mcalister

How do you begin to take action to control you and your organizations destiny.

4:00 Closing Discussion  

4:30 - 5:30 Happy Hour!
Things you should know:
Food & Drink: We'll be providing breakfast, lunch and happy hour. We have really OUTSTANDING Coffee, in fact an entire hand crafted cafe at your disposal.
Super busy and need to take calls and emails? No problem. We have blazing wifi and rooms to duck out to for privacy and napping.
Not sure if this is for you? This is for anyone who considers themselves a stakeholder, thought leader or curious George on where our worklife world is headed.
TOGETHER 2018 STORYTELLERS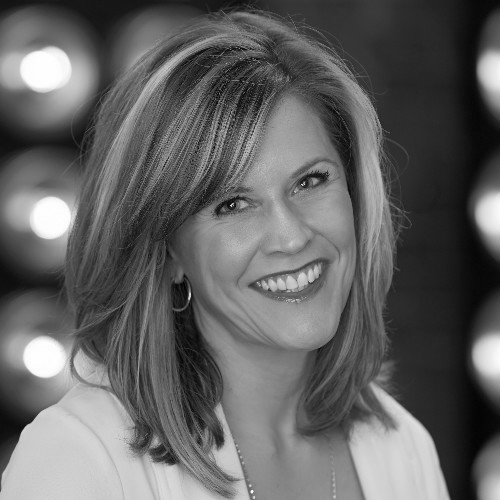 Ernst & Young - Executive Director
Marcie is an internationally recognized leader in cultural anthropology and retail strategy, having her work featured in publications, such as The New York Times, The Wall Street Journal and Forbes. Marcie has spent 25 years working with teams to anticipate disruption and propel growth through human-centric strategies. Within EY, Marcie leads a practice focused on helping organizations understand the nuances of human behaviors and the organizational implications that can be addressed through improved experiences, including the deployment of digital technologies. Prior to joining EY, Marcie was an executive with Victoria's Secret, and a successful business leader and entrepreneur: First, as a partner in global retail design firm, Big Red Rooster (acquired by JLL), then as founder of experience strategy firm, PrimalGrowth (acquired by EY). Marcie speaks globally on topics related to changing consumer behaviors and corporate strategic response. Recent keynotes include: Dubai Global Economic Summit, Forbes CMO Summit and ICSC NEXUS.
JP Morgan Chase - Executive Director - University Relations & Workforce Mobility
Jeff Lyttle leads JPMorgan Chase's relationships with the colleges and universities that provide top talent
to the firm in Ohio, and supports programs that enable professional growth and mobility among the more than 20,000 employees who work in the state. He is based in Columbus.
Jeff joined JPMorgan Chase predecessor Bank One Corporation in 1996. His roles over his more than two decades at the firm have included leading a team of communication managers who support JPMorgan Chase's media relations and market activities across the U.S., and serving as a spokesperson for the firm to local and national media outlets. He also led the firm's philanthropic giving across the Midwest for nearly a decade.
FOUNDER of SightShift
Chris McAlister is the founder of SightShift, a company that helps ambitious people be courageous and kind. He created the 12-week coaching program called Figure that Shift Out, in which he walks ambitious leaders, entrepreneurs, and managers through a deep discovery of their strengths, weaknesses, and blind spots. Chris speaks at public and private events, bringing that same framework to audiences all over the world.
CEO, SHARE
Ryan is a serial entrepreneur, having helped launch over 45 new products and companies. Now the Co-Founder/CEO at SHARE, Ryan was previously he was the President & Founder of ContentVia and was the Entrepreneur in Residence at Smart Columbus in 2017. SHARE is a new microtransit service that helps you plan rides in advance so you can pay less for the trips you take the most. They build dynamic routes that connect riders going the same way at the same time. When you schedule and share a ride, you pay 50-75% less than you would for typical ride-sharing services.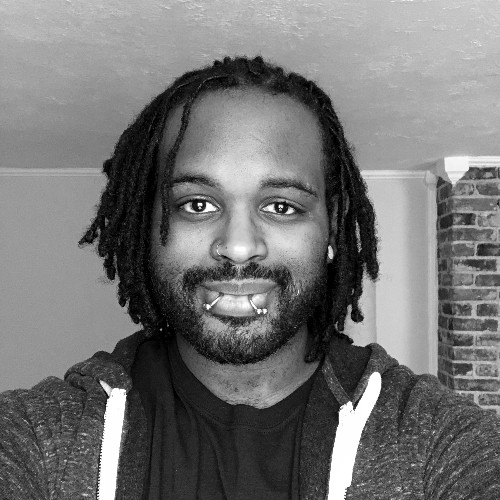 BEAM Dental - Head of Talent
Chase EuJene McCants is the Head of Talent for Beam Dental, overseeing employee acquisition, development, and experience. Previously, he led the training program at CoverMyMeds where he welcomed and trained well over 800 employees over the course of 6 wonderful years. Outside of work, Chase serves the Board of Directors for the Columbus Children's Choir. You'll often see him performing with his band, So Long, Stargazer and directing/acting with It's All Been Done Radio Hour.
Herman Miller, VP Global Customer Experience
Native to Columbus, Tim Straker is SVP Marketing/Global Customer Experience at Herman Miller in Holland, MI. Throughout his 30 year career, he has developed brand and CX strategies for a wide variety of brands such as Apple, HP, Goodyear, McDonald's, Nationwide Insurance, and British American Tobacco. An avid Great Lakes boater, he and his husband John currently live in Saugatuck, MI and are planning an eventual journey on the Great Loop.
The Ohio State University - Director of Goldberg Center
David is the director of the Humanities Institute and an associate professor of History at The Ohio State University. He is president of Columbus Futurists, and writes the monthly futures column "Next" for ColumbusUnderground.com. He serves as host of CreativeMornings Columbus.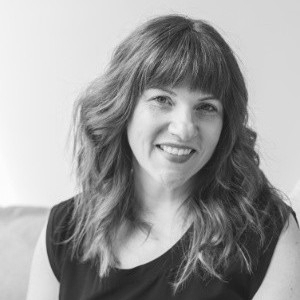 Marketing Executive & Community Leader
Dilara Casey is a marketer with over 15 years of experience creating thoughtful marketing initiatives for companies of all shapes and sizes. From startups to large corporations, from non-profits to for-profits and everything in between--she has crafted campaigns that deliver results. Her work has caught the eye of the TODAY Show, USA TODAY, Politico, Forbes Magazine, and Huffington Post. Out of the office, you can find her playing at the park with her two children, enjoying a craft beer with her husband, or binge-listening to podcasts.